Our Philosophy
We are a patient-oriented practice providing personalized services to diagnose and effectively treat hearing loss and hearing-related disorders. From a precise and comprehensive diagnosis through the entire treatment process, our goal is to serve each person individually. Putting our patient's needs first best serves our patients and, ultimately, the success of this practice. This philosophy has allowed us to grow from a small part-time practice to where we are today, and to where we expect to be in the future.
Our History
HearClear Hearing Center is the office of Brian McClintock, Audiologist.  Formerly Manville Hearing Center, the business name was changed as we no longer have an office located in Manville New Jersey, although we do continue to serve Manville and its surrounding communities.
Established in 2004 as a small part-time practice located in Manville New Jersey, we shared our space with Dr. Janet Onufer, a local optometrist in a well-established optometry practice.  Dr. Onufer graciously allowed us to use part of her office space to establish Manville Hearing Center, where we remained until 2007.  She continues to practice optometry in that location at 208 South Main Street in Manville.
In 2006 Manville Hearing Center took over outpatient audiologic services at Somerset Medical Center in Somerville New Jersey.  We opened an office in the Speech and Hearing Department at the hospital and remained there until the end of 2013.
In 2007 we moved our Manville office to a new location in Hillsborough New Jersey, where we remain today.  The new location allowed us to expand our services and become a full-time audiology practice.
In January 2014, with the impending merger of Somerset Medical Center with Robert Wood Johnson University Hospital, we moved our Somerset Medical Center office to a new location in Watchung New Jersey.  This move accomplished many things and allowed us to continue to expand our services.  It opened up a wider service area, including northern Somerset County and parts of Union County, that was not easily accessible from Somerset Medical Center.  The larger office space has also allowed us to expand upon the services we were able to offer at the hospital.
We currently have offices in both Hillsborough and Watchung New Jersey.  Brian McClintock is the audiologist at both locations.  The Hillsborough office also serves as our business and billing office.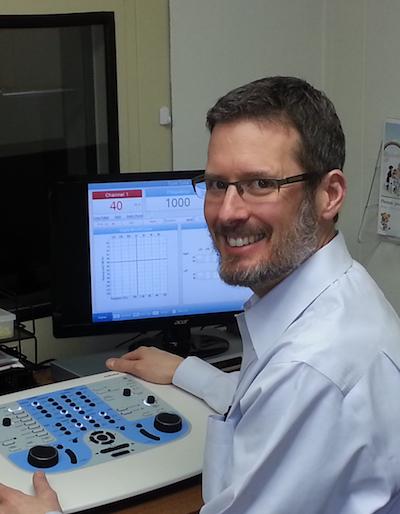 Brian McClintock
Audiologist
After growing up in the suburbs of Wilmington, Delaware, Brian served six years in the US Navy aboard the fast attack submarine USS Pintado, based in Pearl Harbor, Hawaii.  He was honorably discharged in 1997.  In 1999 he completed his studies and received his Bachelor's degree in Human Development and Family Relations from the University of Connecticut.  In 2002 he completed his graduate school studies and received his Master's degree in Audiology from the University of Connecticut.  He received his post-Masters training at Robert Wood Johnson University Hospital in New Brunswick, New Jersey, where he continued on as a staff audiologist until 2006.  In 2004 he established Manville Hearing Center, at the time located in Manville, New Jersey, as a part-time practice while he continued to work at Robert Wood Johnson University Hospital.  In 2006 he was approached by Somerset Medical Center in Somerville, New Jersey, to contract with them to provide all outpatient audiologic services for the hospital, allowing Manville Hearing Center to become a full-time practice.  In 2007, having outgrown the space at the Manville office, he moved his original office in Manville to a new location in Hillsborough.  In 2014 he moved the hospital-based office at Somerset Medical Center to a new office located in Watchung, NJ.  He currently provides services in both the Watchung and Hillsborough offices. Brian is happily married and lives in Somerville, New Jersey, with his wife and two sons.

---
New Jersey licensed Audiologist (License Number 41YA00065300) and Hearing Aid Dispenser (License Number 25MG00101200).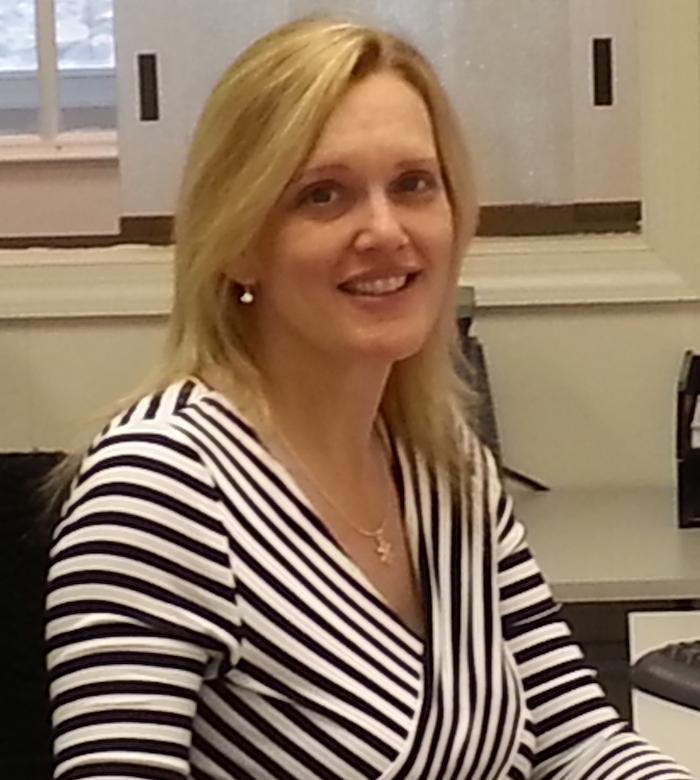 Michele Daly
Office Manager
Michele joined the practice in 2013, bringing with her over 20 years of medical office experience. She is the backbone of this office and is responsible for scheduling appointments, communication with insurance companies, patient billing, and other administrative duties that allow this practice to operate smoothly and efficiently. In her spare time she enjoys the outdoors and spending time with her family in rural Hunterdon County.
Please take a look at each of our offices below, including our welcoming and child friendly reception areas and our treatment areas.